Kiva Auditorium | Albuquerque, New Mexico
This November, something amazing is coming to Albuquerque, Nex Mexico, and it's delivering some sensational Latin hits! Norteño powerhouse Bronco continues to promote their groundbreaking ¡En Vivo Y A Todo Color! Tour, and they're set to conquer the Kiva Auditorium with several other iconic performers! On Saturday, 11th November 2023, Bronco will light up Albuquerque's favorite concert destination with the help of award-winning band Liberacion and American Norteño/Tejano sensation Siggno! These artists are guaranteed to deliver outstanding regional Mexican hits, such as Bronco's "Segio el Bailador," "Adoro," and "A Que Le Tiramos." Meanwhile, Liberacion will highlight its innovative arrangements that showcase various traditional music styles! Lastly, Siggno will be performing their most iconic hits, "Ya No Me Importa," "Mejor Dimelo," "Yo Te Esperare," and many more from the 18-album catalog! If you love regional Mexican music, you better hurry and secure tickets to Bronco's show at the Kiva Auditorium before they sell out!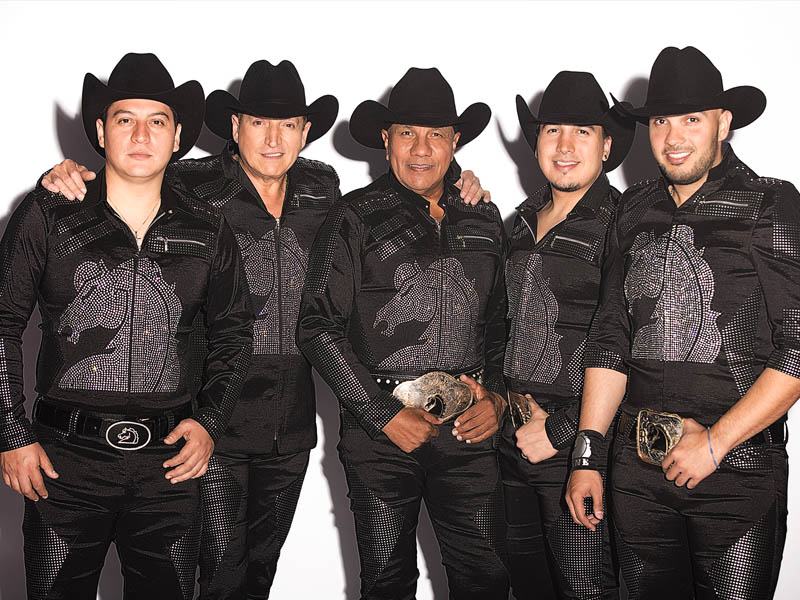 Prolific Norteño band Bronco has been making their rounds in the Americas for their ¡En Vivo Y A Todo Color! Tour. The band has plotted out dates initially set for the summer. But due to public demand, the platinum-selling band from Nuevo Leon will extend their tour until fall! On Saturday, 11th November 2023, fans attending their show at the Kiva Auditorium can expect countless iconic hits. The band has notably dropped 21 studio albums since their releasing their debut album Te quiero cada dia mas, in 1980. So, you can definitely look forward to a hefty setlist packed with crowd-pleasers, such as "A Que Le Tiramos," "Adoro," "Segio el Bailador," "No Nos Vamos A Olivar," and many more. Aside from incredible music, the band will also don the fantastic matching jumpsuits that made them so endeared by Latin music fans. Bronco undoubtedly knows how to deliver a high-energy and memorable show, and they will not disappoint during their stop in Albuquerque.
Founded in Nuevo Leon in 1979, Bronco is the brainchild of Jose Guadalupe Esparza and other original members. By 1987, the band had gained local fame in their hometown and consistently attracted thousands of fans with each show. Once, they attracted over 9,000 spectators to a venue designed to hold only 4,000. The band later released "Que No Quede Huella," featured in their 1989 effort A Todo Galope. The song catapulted their fame to international heights. The band made a phenomenal breakthrough in the U.S. and other Spanish-speaking countries like Peru, Argentina, Venezuela, Puerto Rico, and Spain.
Bronco is now four decades into their career. There have been several line-up changes throughout the years, but the band has established a solid group since 2012, comprising Jose Adan Esparza on guitar, Rene Esparza on bass, and Javier Cantu on drums. In 2021, the band brought keyboardist Arsenio Guajardo to complete the line-up.
See Bronco and their special guests Liberacion and Siggno at the Kiva Auditorium on Saturday, 11th November 2023, by securing your tickets now! You can buy your passes by clicking on the Get Tickets link!