Kiva Auditorium | Albuquerque, New Mexico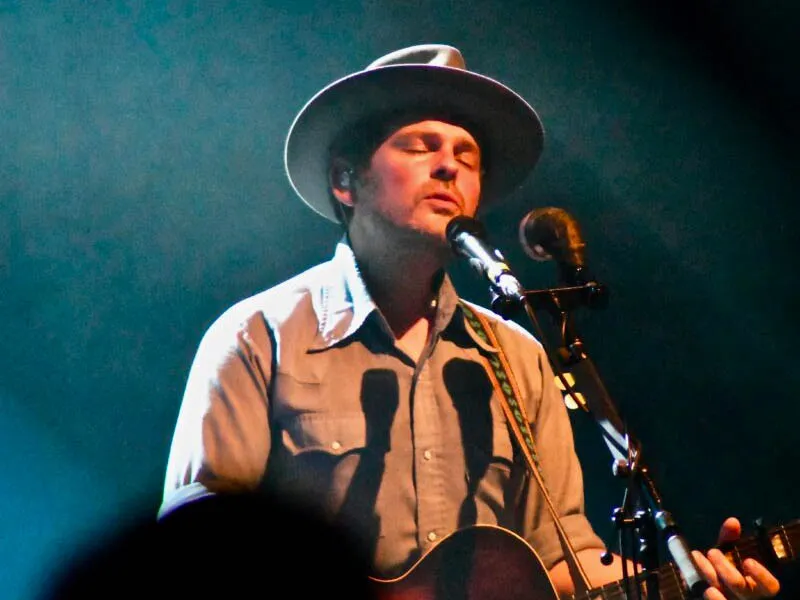 Grammy-nominated folk singer Gregory Alan Isakov comes out this spring with a string of anticipated dates! The South Africa-born performer is currently promoting the release of his latest effort, Appaloosa Bones. The album, charted on the Billboard 200, features several critically acclaimed tracks! Fans can look forward to hearing this new material plus Isakov's other career-spanning tracks when he drops by Albuquerque, New Mexico, for a one-night spectacle! Expect easygoing hits, captivating melodies, and Isakov's enchanting vocals as he lights up the Kiva Auditorium! On Wednesday, 13th March 2024, he's set to belt out incredible songs from his albums, including his Grammy-nominated work Evening Machines! If you're keen on going on a pleasant music trip this spring, you better check out Gregory Alan Isakov's show at the Kiva Auditorium! Tickets to the show are now available through the Get Tickets link! Hurry and buy your tickets now before it's too late!
He was born in Johannesburg, but he grew up in Philadelphia. His unique origins gave him quite the story, but his talent is the one that brought him to prominence. Gregory Alan Isakov is currently the fastest-rising act in the folk music circuit. His deep vocals and enchanting falsettos, plus his incredible knack for songwriting, have made him a highly-coveted singer. His live performances have earned the praise of many fans and critics. As a mellow folk singer, his music was described as a "slow and stretching wave of emotions that would build up and crash in beautiful musical resolutions." According to a review in the Associated Press, Isakov's music is melancholy and sorrowful, while his words can cut. But the elegance of his banjo-driven melodies makes for a "vivid lyrical gem."
This spring, Isakov will take over the Kiva Auditorium on Wednesday, 13th March 2024. Fans can look forward to several of Isakov's staples, such as "Words," "Big Black Car," "The Stable Song," "I'm Goin'," and more. Attendees are guaranteed to be captived by a wide range of emotions as Isakov belts out his signature melancholic vibes when he takes over the stage. If you've got a taste of captivating melodies, this is your chance to see the rising star in folk music, Gregory Alan Isakov!
Entering the music scene at the age of 16, Gregory Alan Isakov has always been a multi-instrumentalist. He used his talent to create music and form a band while working a day job as a gardener. In 2003, Isakov dropped his debut album, Rust Colored Stones. The self-released work was followed by a few more albums, Songs for October, That Sea, The Gambler, and This Emby Northern Hemisphere, which features Brandi Carlile.
In 2013, Isakov finally entered the folk charts when he released his fifth album, The Weatherman. The album spent six weeks on the chart and peaked at number 5. Three years later, Isakov released a highly acclaimed album, Gregory Alan Isakov, with the Colorado Symphony. The record also notably charted at number 9 on the Folk Albums chart. By 2018, Isakov finally broke into Billboard 200's Top 50 with his career-defining effort, Evening Machines. The album also topped the Folk Albums chart and earned him his first Grammy nomination for Best Folk Album.
This 2024, Gregory Alan Isakov promotes his latest album, Appaloosa Bones, with numerous dates across the U.S. Lucky for fans in Wisconsin, they will get to see the acclaimed folk singer perform at the Kiva Auditorium on Wednesday, 13th March 2024! Tickets are now available, so hurry and buy yours now!