Kiva Auditorium | Albuquerque, New Mexico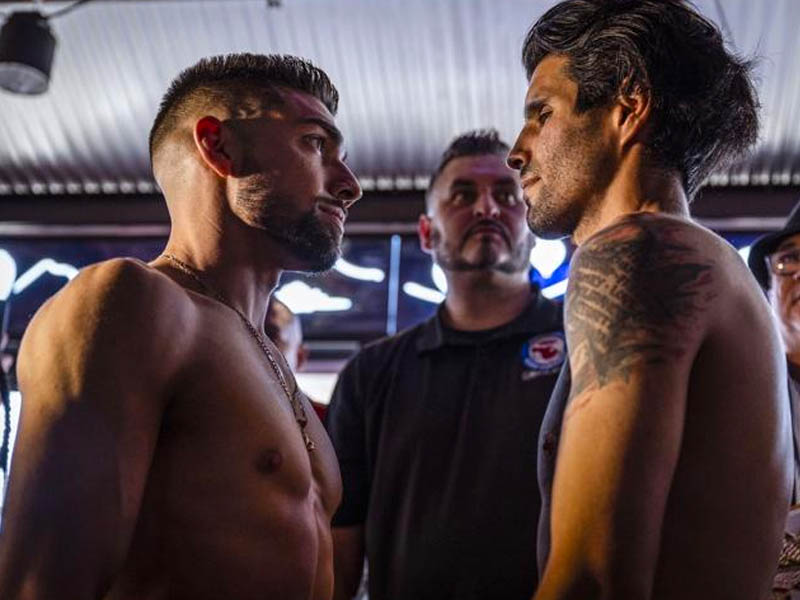 Who will reign supreme in this pound-for-pound extravaganza? You'll have to see it to find out! Legacy Boxing Promotions is slated to deliver another amazing and action-packed boxing event! The best of New Mexico's athletes have trained for months for a chance to prove themselves as the top contender! Night of Fights will take over Albuquerque's premier entertainment destination for one night and showcase the most promising and exciting boxing talents from the state! On Friday, 27th October 2023, these fighters will compete and strive for victory at the Kiva Auditorium at the Albuquerque Convention Center! Get ready for some high-energy sports entertainment as New Mexico's finest go head to head on this once-in-a-lifetime brawl! Whether you want to sit right next to the ring or watch the action-packed fights from a distance, you'll indeed have an ecstatic time! If you're keen on having a great Friday night, you better hurry and score tickets now through the Get Tickets link!
If you want to check out what New Mexico offers in terms of boxing athletes, the Night of Fights is the place to be this October 27th. The producers have prepared a plethora of matches that will showcase how these athletes have prepared for months to bring fans an action-packed competition. Since this event is so close to Halloween, the organizers also encourage fans to dress up in costumes! It's the perfect Friday trip for a night out in town in Albuquerque. And what's a better way to support promising athletic talents than showing up and cheering for them at the Kiva Auditorium?
Night of Fights is another top-tier boxing entertainment delivered by Legacy Boxing Promotions. In the past spring installment, Fight Night featured incredible boxers like middleweights Alex Saucedo and Josh Hatch, super middleweights Cesar Alvarado and Damarian Kelly, and heavyweights Leonid Grachev and Chad Davis. The matches also featured unique attraction Josh Rodriguez, who went head-to-head with Jason Lugo. Women's light flyweight also went centerstage when Katherine Lindenmuth faced Dannielle Saldanha. During their summer spectacle, the show was dominated by Alberquerque's pride WBC Flightweight Youth World champion 24-year-old Abraham "Hammer" Perez and Agustin Perez Balbuena.
On Friday, 27th October 2023, fans can anticipate the same energy, excitement, and incredible entertainment from Fight of Nights at the Kiva Auditorium. The boxers are guaranteed to fight to the best of their ability and show incredible athleticism, endurance, amazing stances, and remarkable footwork.
Catch this incredible boxing entertainment at the Kiva Auditorium in Albuquerque Convention Center. The concert hall can accommodate up to over 2,000 spectators and provide attendees with a great entertainment experience. The venue's facilities and top-tier accommodations will ensure you have a fuss-free Friday night out! All you have to do is show up and enjoy the fight! Located on 2nd Street in Albuquerque, the convention center is highly accessible from all parts of the city. The venue is located right in the middle of a busy dining and hotel district, providing attendees with plenty of activities and options before and after the event. Moreover, its ample parking is guaranteed to make for a worry-free Friday night out.
Catch Night of Fights at the Kiva Auditorium on Friday, 27th October 2023, by securing your tickets now!