Kiva Auditorium | Albuquerque, New Mexico
Talented producer, writer, and outstanding standup comedian, Steve Treviño is coming to the Kiva Auditorium on Saturday, December 9, 2023, for his ridiculously hilarious comedy tour, "AMERICA'S FAVORITE HUSBAND." He is coming in hot and teaching the audience how to speak "WIFE." The funny man will leave you in fits of laughter as he talks about his observations of life, marriage, raising kids, and all the struggles therein. People love his jokes because they are more than just that, it's a social service, it's marriage therapy, and a hysterical cry for HELP!! The highly relatable comic will have you in stitches line after line, and you cannot afford to miss out on this epic adventure… buttt you will if you don't act now because tickets for something this hot are sure to sell out in an instant. We've made the process of grabbing yours super easy, and all you have to do is click the "GET TICKETS" button and follow some very simple prompts. Don't wait; do it now!!!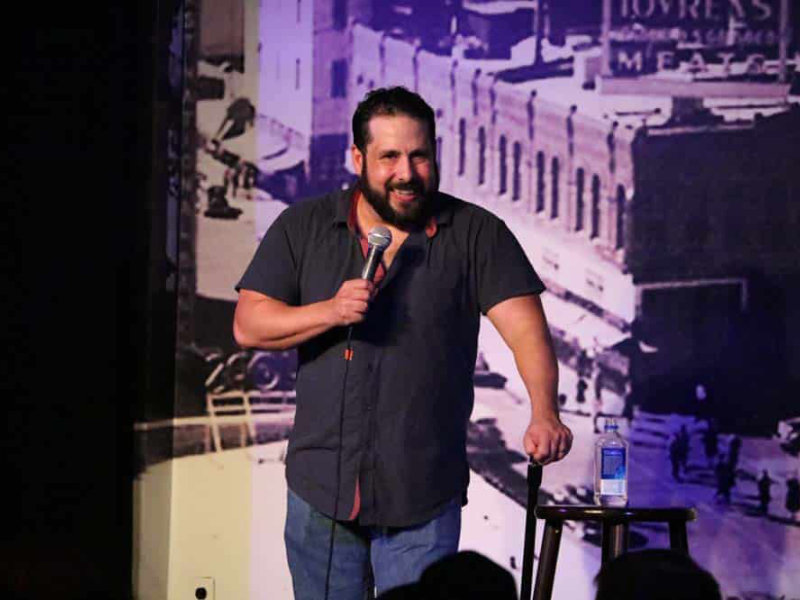 Achieving significant success in the game, Steve Tervino started off as a doorman at the iconic Improv in Dallas, Texas, and in 2001, he worked his way up to opening for the Three Amigos Comedy Tour. As he worked the comedy circuit, he quickly gained a fan base for his highly relatable comedy and started headlining all on his own.
His achievements are astounding, and he found himself not only producing the Grammy-Award winning "La Esquina" for Pitbull but also delivering a hilarious performance on "The Late Show," "ComicView," and "Comics Unleashed." By 2012, he had released his first standup special, "Granpa Joe's Son," which was a Nielsen Top 20 hit. He subsequently followed it up with "Steve Treviño: Relateable," a Netflix runaway hit in 2014, and "Steve Treviño: 'Til Death'," on Amazon Prime Video. His fourth special was also released on Amazon Prime Video, called "My Life in Quarantine," and his fifth is available for free on YouTube, dubbed, "I Speak Wife."
He broadened his media base with the addition of social media sharing platforms like Tik-Tok and now has well over 200 million views. Not only that, the hilarious comic is able to sell out shows across the nation with his impactful insights that leave audiences dizzy with laughter. He did all of this by working his way from the ground up.
He and his wife Renae (often used as material in his shows) host a podcast called "Steve Treviño and Captain Evil." He is a giver too, managing to raise over 1.5 million US dollars for the charity Helicopter for Heroes.
One of the most amazing things about Treviño is that his comedy is about his life, and he can often have arguments with his wife that turn into laughter because they both know that he will use it as material whenever he performs.
Now his brand new tour is set to thrill audiences with brand new material that will leave them well entertained. You need to grab your tickets now before they sell out, so don't delay.