Kiva Auditorium | Albuquerque, New Mexico
Alternative rock icons Wilco is setting out as one of the most highly-anticipated performers this fall, so you simply have to see them! Wilco's The Tour to Infinity will be traversing the nation this fall with over 20 dates, and it includes a coveted stop in Albuquerque, New Mexico! Start your October with a bang as Wilco lights up the Kiva Auditorium on Sunday 1st, October 2023! Fans can anticipate a myriad of hits and fan favorites as Wilco delivers their much-awaited staples, "Random Name," "Love is Everywhere," "You Never Know," "Everyone Hides," and much, much more! The band is currently supporting the release of their latest effort, Cruel Country, which made waves last year upon its release. The Grammy Award-winning band is known for their excellently tight sets and remarkable musicianship, so if you're keen on seeing a fantastic live show this October, you better come see Wilco turn up the stage at the Kiva Auditorium on Sunday 1st, October 2023!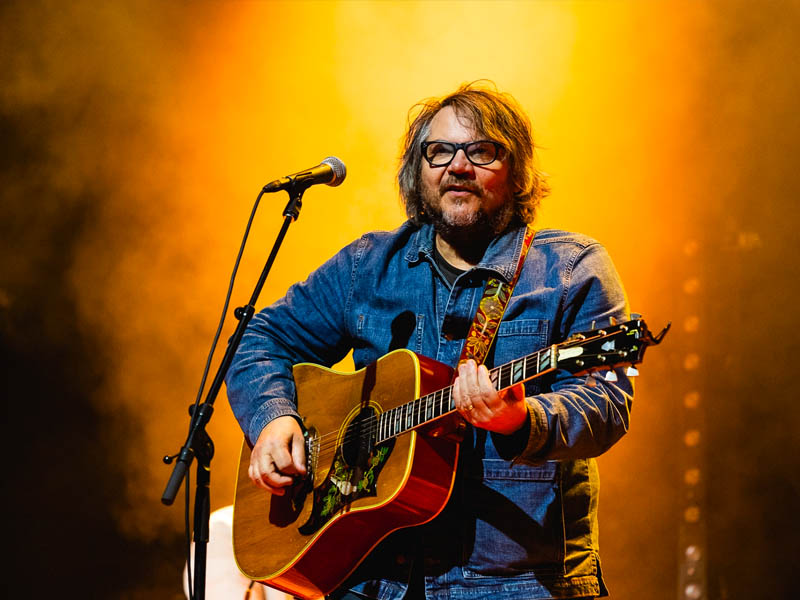 Wilco's stop in Albuquerque is anticipated to be one of the most exciting highlights of October. The Grammy Award-winning band is currently making waves across the music scene with their iconic new studio album, Cruel Country. The band has been unofficially defined as a country music group for years. However, Wilco's alternative rock leanings have made a grey line in terms of their genre. But this debate was finally laid to rest when they released their 2022 effort, Cruel Country. For this record, the band fully embraced their country music influence. "I think there's been an assumption over the years that Wilco is some sort of country band. There's a lot of evidence to support that way of thinking about our band because there have been elements of country music in everything we've ever done. But to be honest, we've never been particularly comfortable with accepting that definition of the music we make. With this album, though, I'll tell you what, Wilco is digging in and calling it country."
This upcoming Tour to Infinity, fans can anticipate plenty of tracks from the double album, including lead singles "Falling Apart (Right Now)" and "Tired of Taking It Out on You." Lead singer and main songwriter Jeff Tweedy also showcased exemplary lyrical work with his many honest titles, such as "Sad Kind of Way," "Tonight's the Day," "A Lifetime to Find," "Story to Tell," and many more. Aside from music from Cruel Country, Wilco is also expected to drop countless hits from their earlier releases.
The band made their phenomenal breakthrough in 1997 with "Outtasite (Outta Mind," which entered Billboard's Adult Alternative Airplay (AAA) and Mainstream Rock Airplay charts. By 1999, the band had entered the top 5 of the AAA chart with "Can't Stand It." Over the year, Wilco released several notable hit singles, including their first number 1 AAA single, "You Never Know," from their self-titled effort. Lastly, Cruel Country's predecessor, Ode to Joy, also spawned hit singles "Love is Everywhere (Beware)" and "Everyone Hides."
Catch indie rock's most prolific bands this October by scoring tickets to see Wilco light up the Kiva Auditorium on Sunday 1st, October 2023! Tickets can be secure by clicking on the Get Tickets link!