Kiva Auditorium | Albuquerque, New Mexico
You can greet the fall season with a bang by witnessing one of Mexico's most prolific music groups, Los Temerarios! The award-winning group, led by the illustrious brothers Adolfo and Gustavo Angel, had already successfully completed a U.S. spring run earlier in the year. But due to insistent public demand, the Los Temerarios will return to perform a slew of dates in North America this fall! On Saturday, 23rd September 2023, Los Temerarios will make their way toward Albuquerque, New Mexico. Latin music fans can anticipate a wildly-exhilarating setlist as Los Temerarios conquer the Kiva Auditorium with their biggest hits and fan favorites, such as "Ven Porque Te Necesito," "Mi Vidas Eres Tu," "Tu Ultima Cancion," and "Eres Un Sueno." The group had sold out several shows during their spring run. So if you're keen on experiencing the critically-acclaimed live performance, then you better secure your tickets now by clicking on the Get Tickets link!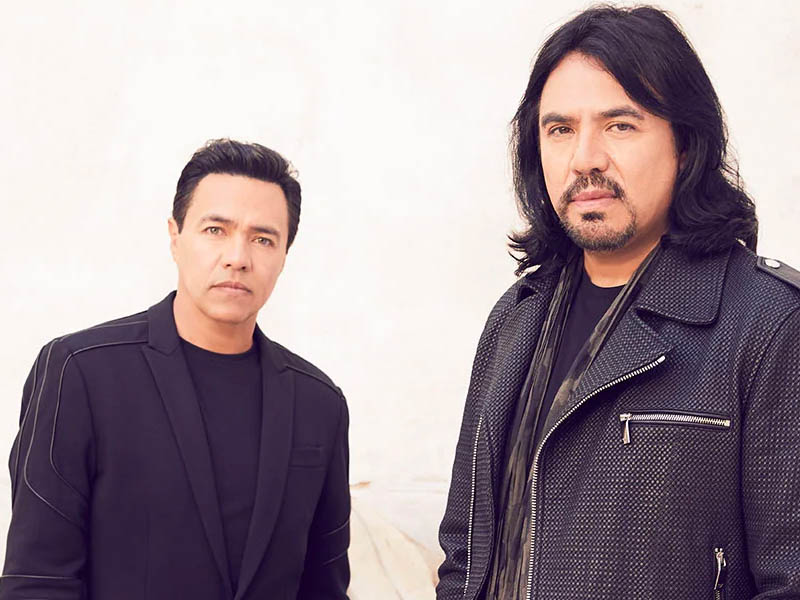 The highly-regarded Los Temerarios comes back to U.S. shores this fall to perform several more shows for their American fans. Last spring, Adolfo and Gustavo Angel delivered over 20 shows across the Americas. They sold out multiple shows in the tour, including their Los Angeles stop, as well as two back-to-back sold-out arena shows in Chicago. There is no question that the Latin Hall of Fame Inductees are one of the most in-demand Mexican performers in North America. This fall, they will see their fans in several more cities, including Albuquerque, New Mexico.
As they take over the Kiva Auditorium with their incredible set, fans can look forward to the group's plethora of amazing hits. Since 1981, they have conquered the Spanish-speaking world with their grupero staples. That year, they released their debut double album, As Conjunto Las Brisas. Throughout the '80s, they belted out several studio efforts, including their highly-acclaimed 1989 album, Internacionales y Romanticos. The album spawned their biggest hit, "Ven Porque Te Necesito." The single dominated the airwaves across Latin countries and North America. It has also clocked in over 100 million listens across streaming platforms.
Since their breakout hit, Los Temerarios' romantic ensemble became world-famous, and so did their subsequent studio releases. In 1992, they dropped Mi Vida Eres Tu, which spawned one of their most sensational hits. The title track has also garnered over 100 million streams and also dominated the radio waves during its prime. Mi Vida Eres Tu notably won Album of the Year at the Lo Nuestro Awards.
In 1993, Los Temerarios dropped their tenth album, Tu Ultima Cansion, which means Your Last Song. The album sold over 500,000 copies in the U.S., earning their first gold certification in the country. The album received high praise for its featured hit singles, "Eres Un Sueño," and the incredible title track.
Los Temerarios moved on to release over 20 studio albums throughout their 45-year career. Their work has also resulted in numerous awards and nominations, including a Grammy nomination, a Latin Grammy Award, multiple Premio Lo Nuestro Awards, and a Lifetime Achievement Award from the Latin Billboard Music Awards. In 2016, Los Temerarios was inducted into the Latin Songwriters Hall of Fame.
See Los Temerarios light up the Kiva Auditorium on Saturday, 23rd September 2023! Tickets are moving fast at the moment, so you better hurry and buy yours now before they sell out!