Kiva Auditorium | Albuquerque, New Mexico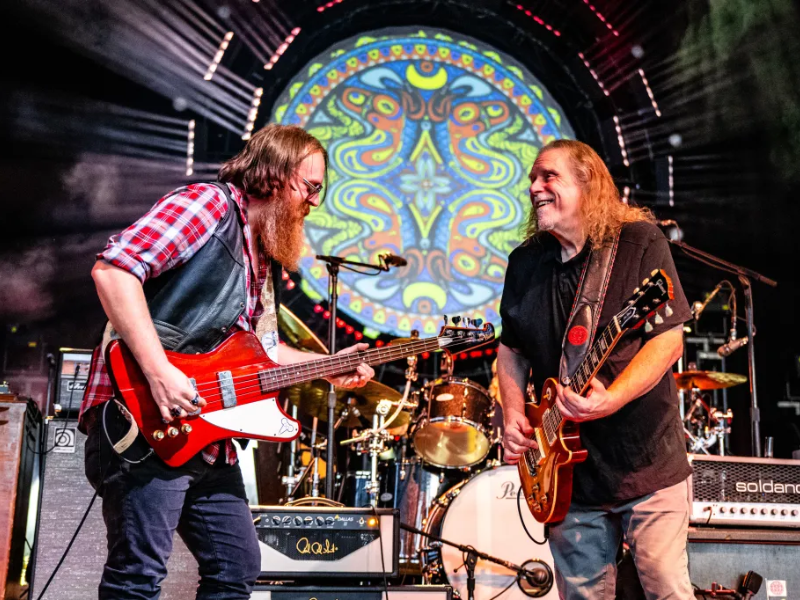 Decades of electrifying Southern rock will culminate this Wednesday, February 21, on Gov't Mule's 30th Anniversary show at the Kiva Auditorium! Branded the "30 Years Strong Tour," this concert series will travel North America with thirteen dates scheduled. Its stop in Albuquerque, New Mexico, will take place at the Kiva Auditorium, a 2,300-capacity indoor venue offering premium seats and an intimately backdropped stage. Jam with Warren Haynes, Matt Abts, Danny Louis, and Kevin Scott as they unleash musical chaos in full improvised glory—showcasing diverse setlists and instrumental segments. Founded in 1994, the group quickly gained recognition with their earliest work, including their self-titled debut album and "Dose." Their journey continued into the 21st century with albums like "Life Before Insanity," featuring the classic hit "Wandering Child," and subsequent releases like "Dark Side of the Mule" (inspired by Pink Floyd) and "Peace... Like a River." Gov't Mule calls out to you—book your tickets now and see them LIVE!
These musical beasts of burden have toiled unrelentingly across the decades and this year, they're memorializing their 30th anniversary with the earth-shattering 30 Years Strong Tour! Gov't Mule's milestone event targets cities of North America, bearing 13 dates throughout February—including a one-night stop here at the Kiva Auditorium on February 21.
"Hard to believe it's been 30 years and Gov't Mule is playing with a newfound energy. Thanks, in part, to our new bass player, Kevin Scott, who is doing a fantastic job. It's going to be fun delving into our past for this tour while creating new music at the same time," Haynes shared in a press release.
Fronted by former Allman Brothers Band member Warren Haynes, Gov't Mule enlists the veteran talents of drummer Matt Abts, keyboardist Danny Louis, and bassist Kevin Scott. Together, these musicians define the Southern rock and blues scene through the mesmerizing chaos of their live performances—featuring eclectic setlists played with improvisational grooves and extensive instrumental solos.
The group officially formed in 1994 as a side project of Haynes and fellow founding member, Allen Woody. During the '90s, they released their first and second albums, the self-titled "Gov't Mule" and "Dose," both of which opened to positive reception. In 2000, they welcomed the new century with their third studio album, "Life Before Insanity," which showcased the critically acclaimed hit "Wandering Child." Since then, Gov't Mule has dropped numerous other Billboard 200 collections, EPs, and live releases, including the iconic "High & Mighty," the Pink Floyd-inspired "Dark Side of the Mule," and the most recent "Peace... Like a River."
Official setlists for the tour are still TBD. For a potential glimpse, see below for one of the band's latest concert arrangements.
Stone Cold Rage
Revolution Come, Revolution Go
Thorns of Life
Same as It Ever Was
Shake Our Way Out
Peace I Need
Mule
As for our venue, the Kiva Auditorium will host the rock quartet on their much-anticipated visit to Albuquerque, New Mexico, on Wednesday, February 21. This indoor theatrical venue boasts an elegant proscenium stage, 2,300 high-end seats arranged in an unobstructed semi-circle, and an intimate backdrop that nicely contrasts with our main act's intensity. Buy your tickets today and see Gov't Mule LIVE in their 30th Anniversary show!