Kiva Auditorium | Albuquerque, New Mexico
Norteño music lovers can look forward to an excellent summer this 2023 because the critically-acclaimed Mexican quintet Grupo Frontera is coming to North America! After completing their highly-successful 2022 run, they are back with a brand new outing titled the El Comienzo Tour! The trek, which will also be featuring special guest Milla 22, will hit over 20 cities from spring to summer! On Sunday, 6th August 2023, Grupo Frontera is scheduled to light up the Kiva Auditorium in Alberquerque, New Mexico! The show is anticipated to feature their viral hits, "unx100to," "Bebe Dame," "Que Vuelvas," and "No Se Va." After completing their mini 2022 run in Texas last year, the band was featured on Billboard's Latin Artist on the Rise. The feature paid special attention to the band's burgeoning stardom after their Norteño take on Morat's "No Se Va" brought their popularity to new heights. If you want to catch this incredible new band, you should score tickets now to see them at the Kiva Auditorium this August!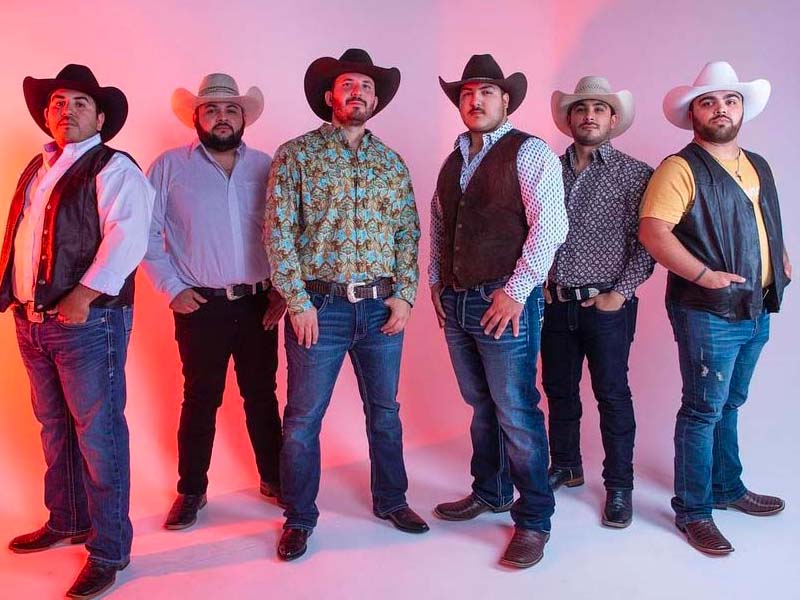 Grupo Frontera is a Texas-born regional Mexican music group comprising singer Adeliado Solis II "Payo," drummer Carlos Guerrero, percussionist Julian Pena Jr., bassist Carlos Zamora, and guitarist Alberto Acosta. The group skyrocketed to fame after they made a Norteño rendition of "No Seva," a hit song from the Colombian rock band Morat. The video of the cover has already amassed over 300 million views on Youtube, and that number continues to grow every day. Moreover, the song dominated the Latin Digital Song Sales and entered the Billboard Hot 100, becoming the fifth regional Mexican single to enter the chart.
At the beginning of their career, the band performed music as a hobby and appeared only during family gatherings. The members, all with roots in Nuevo Leon and Tamaulipas, maintained their day jobs. "We all had our own jobs and didn't really do things as a group," the band mentioned during an interview. They also added that things started to happen to the band in 2022 once they took performing seriously.
Grupo Frontera is known for performing Norteño and Cumbia staples. They performed covers of famous songs and uploaded them on social media. In the spring of 2022, they performed a cover of Joan Sebastian's "Estos Celos" and uploaded the footage on Youtube. The cover became viral and clocked in over four million views. This spring, the band released their debut EP, which contains four cover tracks, including Diego Verdaguer's "La Ladrona."
Last year, Grupo Frontera released a single titled "Bebe Dame" with Fuerza Regida. The song has already amassed over a collective 450 million streams on Youtube and Spotify. This 2023, the band embarks on their first major tour across North America.
The band's viral ability and newfound fame are credited to their "fresh Norteño sound." In an interview, Penna Jr. mentioned, "The group's appeal is very easy," assures Peña Jr. "We're trending, we're moving up, and we're doing great music that everyone likes. We're creating music for people of all ages. We're making romantic songs that you can dedicate. I feel that a lot of artists right now want to release love songs as opposed to party songs, and that's why they want to work with us."
Since going viral, the band has sold out several shows across North America and in Mexico. They are also working on new music and collaborating with award-winning music producers. For a band that played music as a hobby for over ten years, their work is finally paying off, and fans are ecstatic about what's to come.
Catch Grupo Frontera this summer by scoring tickets to their show at Kiva Auditorium!