Kiva Auditorium | Albuquerque, New Mexico
If you're a fan of great Norteño music, you should check out the sensational Latin band Los Tigres del Norte! The six-time Grammy Award-winning group has taken the Spanish-speaking world by storm with incredible hits, such as "La Banda del Carro Rojo," "A Puerta Negra," "Ni Parientes Somos," "La Mesa del Rincon," and many more! Since emerging in the '60s, the band has been a leading purveyor of regional Mexican music in North America and beyond. Comprising all Sinoloan members, Los Tigres del Norte has consistently brought the Latin American experience to their listeners, not just through music but also through their impactful lyrics! This 2023, the band is set to conquer North America with their brand new outing, Siempre Contigo Tour! The highly-anticipated trek will make a stop at the Kiva Auditorium in Albuquerque, New Mexico! On Saturday, 4th November 2023, Latin music lovers can look forward to a high-energy setlist packed with hits and fan favorites! Hurry and score your tickets now before it's too late!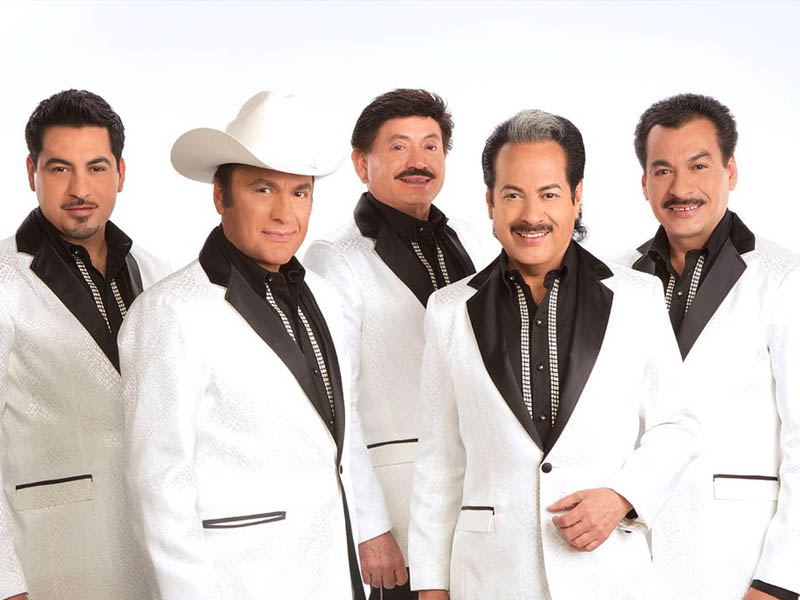 Since emerging in 1965, Los Tigres del Norte has become a household name in regional Mexican music. The band was started by Sinaoloan native Jorge Hernandez, who later recruited his brothers Hernan, Eduardo, and Luis and their cousin Oscar Lara as members. Together, they moved to San Diego and were sponsored by acclaimed music producer Art Walker under the music imprint Discos Fama.
The band released their debut album, Juana La Tracionera/Por el Amor A Mis Hijo, in 1968, and the rest was history. In 1971, the band covered "Contrabadno u traicion (Contraband and Betrayal)," a corrido (Mexican ballad) written by a local Mariachi singer in Los Angeles. The song quickly became a hit in the U.S. and Mexico. Moreover, it inspired a series of films due to its unforgettable story of a couple who also happened to be drug runners.
Los Tigres has been known to infuse bolero, waltzes, cumbia, rock, and other modern music into their repertoire. Apart from performing great Norteño music, Los Tigres has written exemplary lyrics about real-life experiences, betrayals, narcotics, illegal immigration, and other issues. The songs have been deemed controversial in many territories. Thus, some Los Tigres music is banned in their home country, Mexico.
Over the years, Los Tigres has earned numerous accolades, including seven Grammy Awards and six Latin Grammy Awards. In 2014, the band became the first Norteño act to win a Hollywood Walk of Fame star. During the ceremony, Hollywood Walk of Fame producer Ana Martinez mentioned, "We are proud to let the world know that Los Tigres Del Norte is the first Norteno band to be honored with a star on the Walk of Fame! They have entertained many generations with their music for several decades."
Los Tigres has released 50 studio efforts, including their latest record, La Reunion, which was released in 2021. The album was supported by a massive 2021-2022 tour of the same name.
The band's commercial success has been compared to the likes of Carlos Santana and Juan Luis Guerra. Los Tigres has sold over 40 million albums worldwide. They have released 24 number-1 albums and 50 number-1 singles on the Billboard Hot Latin Songs chart.
Quickly score your tickets now to catch Los Tigres del Norte at the Kiva Auditorium on Saturday 4th, November 2023!