Kiva Auditorium | Albuquerque, New Mexico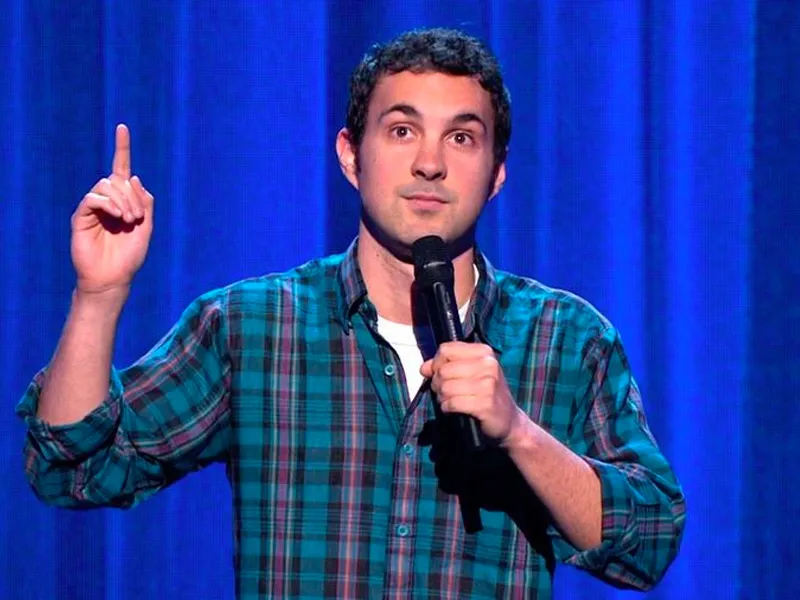 The walls of Kiva Auditorium will echo with uproarious laughter this March 23 as the best young up-and-coming comic, Mark Normand, brings the hilariousness of his "Ya Don't Say Tour" to Albuquerque, New Mexico. Expect to be laughing all your stress away on this epic Saturday night because you will be immersing yourself in Normand's brand material. If you have seen his recent one-hour Netflix special, SOUP TO NUTS, you know that you are in for a wild comedy ride. Dubbed the "Master of Analogies," Mark Normand will make your sides hurt in laughter through his out-of-this-world analogies of ordinary things to life. A comedic genius in his own right, Normand will blow your mind with his distinct and instantly recognizable comedic style. So don't miss his show this March 23. Get your tickets early by clicking the "Get Tickets" link on this site.
Mark Normand is a stand-up comedian who has been rising in popularity since 2013. His works consist of collaborations with mainstream names in the industry. He won Caroline's March Madness, beating out 63 other comedians, which got him to be voted as Village Voice's "Best Comedian of 2013." He started with gigs and works across the country, slowly gaining popularity for his unique take on comedy. At the beginning of his career, he was involved in many festivals, including Portland, Seattle, DC, Boston, Vancouver, and Melbourne, and in the same year was featured as a New Face at the Montreal Comedy Festival.
 
Born in 1983 in New Orleans, Louisiana, Normand began performing stand-up at Lucy's Retired Surfer Bar, a popular local bar. With his constant climb to the industry, he was able to work with talents like Amy Schumer and was able to be part of Comedy Central's regular performers. His witty punch lines and on-point delivery give him an edge over many of the fan-favorite rosters of the show. He is frequently mentioned as one of New York's top up-and-coming comedians and has done sets on both "Conan" and "John Oliver's New York Stand-Up Show." He has worked with Jerry Seinfeld as an opening performer to most of his shows and co-hosted with Sam Morrilin on his weekly podcast "We Might Be Drunk."
Normand finally assembled his first album, "Still Got It," and was able to create a buzz on controversial views such as Jewish culture and all things queasy. It was released in 2014 and was able to build a steady fan base in his career. In 2017, "Don't Be Yourself" was released in a much-awaited hour-long special brought by Comedy Central. His performance got him even more recognition, and he was given his own hour-long special on Netflix, "Soup to Nuts," released recently in 2023.
 
Mark Normand is going out this year venturing for his exciting "Ya Don't Say!" tour. Don't miss out on surprises, an all-out blast of laughter, and a little bit of staggering unexpected remarks. Normand offers that and more this 23rd of March at the Kiva Auditorium. What better way to spend the weekend than with jaw-dropping laughter and controversial takes from the legendary Mark Normand. Get your tickets now!