Kiva Auditorium | Albuquerque, New Mexico
This Halloween, we're bringing Rock N' Roll back! Turn the night of spooks into a night of rock with rockstar performers "ROCK N ROLL OVER" (Kiss tribute band) and "CHEAPER TRICK" (Cheap Trick tribute band). Are you ready for this?
Come in your ghoulish costumes and have a rockin' good time! All ages are welcome to join the party. Trick or treating will be available for the young and the young at heart. Special guests will also appear at the show, including Destroy To Recreate, Burning Sunday, Disharmony, and Scars Blue.
Join the ROCK N' ROLL HALLOWEEN PARTY at the Kiva Auditorium on Saturday, the 28th of October, 2023! Doors will open at exactly 5 pm, and the show will start at 6 pm. Get ready to take part in the best Halloween party of the year, with lots of spooky surprises in store!
Get your tickets today to save your spots in the event!
P.S. Put on your spookiest and rolliest costumes because there will be special awards, including Best in Costume.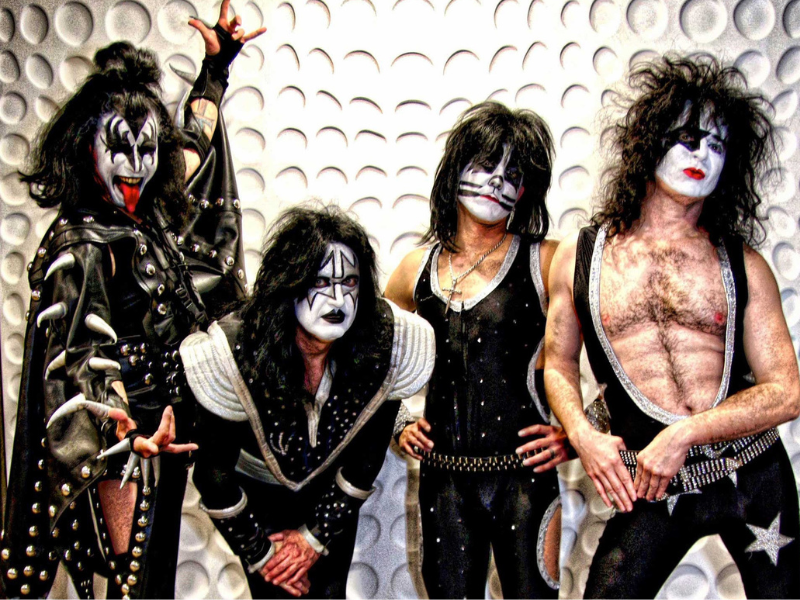 Halloween, often considered the most exciting holiday of the year, offers the freedom to embody any persona or entity you desire while reveling in the company of friends and family. This year, brace yourself for an extraordinary Halloween celebration at Kiva Auditorium, as it plays host to a special party with a ROCK N' ROLL theme, brought to you by Muzzle Entertainment.
Here are some important reminders for the Rock N' Roll Halloween Party:
– Doors will open promptly at 5 pm.
– The highly anticipated show will commence at 6 pm.
– Unleash your imagination and arrive in your most innovative costume!
– Children of all ages are wholeheartedly welcome to join the festivities.
– Trick or treating will be available for kids and adults alike, provided you come in costume!
– Prizes will be awarded, including the coveted "Best in Costume" accolade.
– Prepare to be blown away by an electrifying Rock and Roll performance.
– Anticipate having the most remarkable Halloween experience of your lifetime!
The headlining performers at this spectacular event are some of the nation's most extraordinary tribute bands! Brace yourself for ROCK N ROLL OVER (a renowned Kiss Tribute) and CHEAPER TRICK (an incredible Cheap Trick Tribute) as they ignite the stage, delivering a Halloween filled with resounding rock and roll. Prepare for various special guests, including Destroy To Recreate, Burning Sunday, Disharmony, and Scars Blue.
This is your golden opportunity to immerse yourself in an endless rock and roll extravaganza. Prepare to be enchanted as Muzzle Entertainment magically transforms Kiva Auditorium into a haunting yet vibrant venue, fully embracing the Halloween spirit. Indulge in your favorite rock and roll anthems this Halloween, embodying the spirit of Kiss when they famously declared in 1975, "I want to rock and roll all night and party every day."
The Rock N' Roll Halloween Party is scheduled to take place on Saturday, the 28th of October, 2023, at the Kiva Auditorium.
Don't miss out on securing your spot at this thrilling event—grab your tickets now by clicking on "GET TICKETS". Act swiftly to ensure you don't miss the chance to experience the most unforgettable Rock N' Roll Halloween Party of your life!