Kiva Auditorium | Albuquerque, New Mexico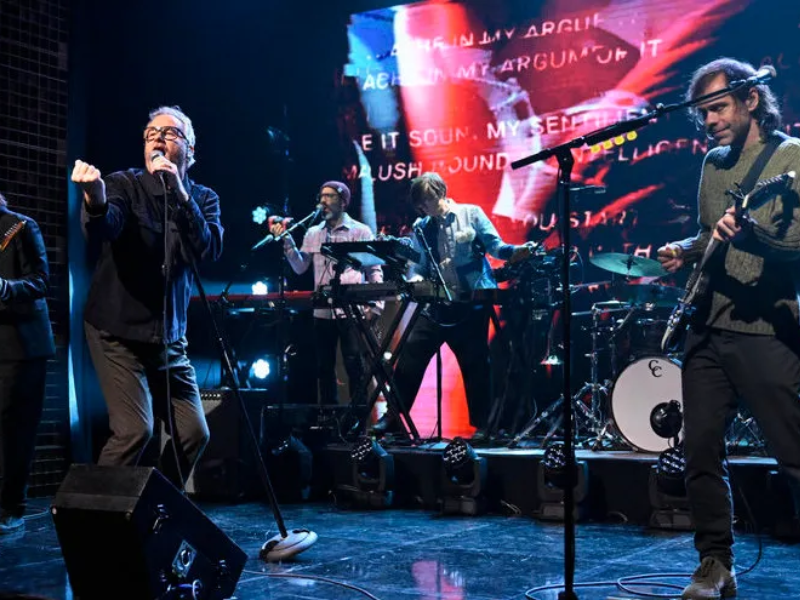 Cincinnati rockers The National are headed to Albuquerque this coming fall! The Grammy-nominated group is on its way to the Kiva Auditorium, and they'll be landing on November 14th, so clear up that Tuesday evening! Coming back from their successful North American tour, the alternative rock stars are heading back out on the road to support Laugh Track - a second surprise album releasing this year! They recently announced official dates for the 21-date US Tour, which will be closely followed by an Australian trek next spring. Throughout the years, the five-piece has been recognized for collaborating with icons like Taylor Swift and Bon Iver; still, they owe their career to special hits like "Terrible Love," "Bloodbuzz Ohio," and "About Today." The southwestern-style Kiva Auditorium is one short drive away, and this indie band will make the trip worthwhile! Grab your tickets today by immediately clicking the "Get Tickets" button above!
This alternative band is on a roll! The National is scheduled to perform at the Kiva Auditorium on Tuesday, November 14th. In addition, they have booked more U.S. tour dates for this coming fall, as well as Australian performances in spring with support from longtime pals Fleet Foxes as the opening act.
The National is a Brooklyn-based indie rock group that includes members Matt Berninger on lead vocals, Aaron Dessner on lead guitar, and brothers Scott Devendorf (bass) and Bryan Devendorf (drums). Initially formed in Cincinnati, Ohio, they originally emerged as the garage punk band "Nancy."
The band has recently produced a surprise second album, Laugh Track, which they officially announced while performing at the Homecoming Festival in Cincinnati. This 12-track Laugh Track is reported to be a companion to and features material originally started in the same sessions as their previous record, "First Two Pages of Frankenstein," which was released just last April.
Over the years, lead guitarist Dessner admits that they have often bailed on potential ideas of producing a rock record. "It's not because we don't enjoy sitting in a room banging around ideas. It's just that it wasn't that productive, so we developed a fairly elaborate way of building songs in which drummer Bryan Devendorf had a very important but compartmentalized role," he mentions. "This time, we had the desire to make something that was more alive so that Bryan's playing would drive more."
For their upcoming shows, they also promised to play classic hits that fans cannot resist singing along to. Still, don't hesitate to check out the complete list of tracks from their latest album below:
LAUGH TRACK BY THE NATIONAL
Alphabet City
Deep End (Paul's in Pieces)
Weird Goodbyes (feat. Bon Iver)
Turn off the House
Dreaming
Laugh Track (feat. Phoebe Bridgers)
Space Invader
Hornets
Coat on a Hook
Tour Manager
Crumble (feat. Rosanne Cash)
Smoke Detector
The Kiva Auditorium welcomes everyone from the farthest corners of the nation. Audiences in New Mexico will be greeted by not only the best acoustic technology in the state but also solid lighting effects that will amaze everyone in the room! Purchase your tickets now for The National's incredible performance!